Even though the past year was not an easy one, we never complained. All you have seen was the growing number of Wialon units and partners, releases of new products and work on current projects, as well as new formats of interaction with the community. Today, I will tell you what was behind this and how Gurtam managed to get through the last 12 months.
Coronavirus and telematics
Coronavirus, which caused the pandemic, affected the telematics market as well.
In March-April, due to the shutdown of businesses in many spheres, the number of connected units decreased compared to the usual growth rates, along with the traffic volumes.
By the way, we have developed an interactive map to monitor changes in the commercial vehicles' mileage across countries. You can use it now, too.
In addition to the problems and limitations that the entire world faced, our community had its own headaches:
Earlier business investments had not yet paid off, and the chance for this was getting smaller – for example, the partner's warehouse was filled to capacity with a large batch of trackers for a client who was forced to close due to COVID-19.
Partners who depended on one or two large clients were at risk of losing the entire business when those clients put their activities on hold for an indefinite period (for example, in tourism).
The equipment installations were practically reduced to zero in countries with severe movement restrictions or because it was impossible to obtain ordered trackers.
When banks in some regions closed, it was temporarily impossible to receive and send payments.
Nevertheless, after the recession caused by the unexpected pandemic and measures to contain it, the number of units on Wialon went up again, and things began to improve.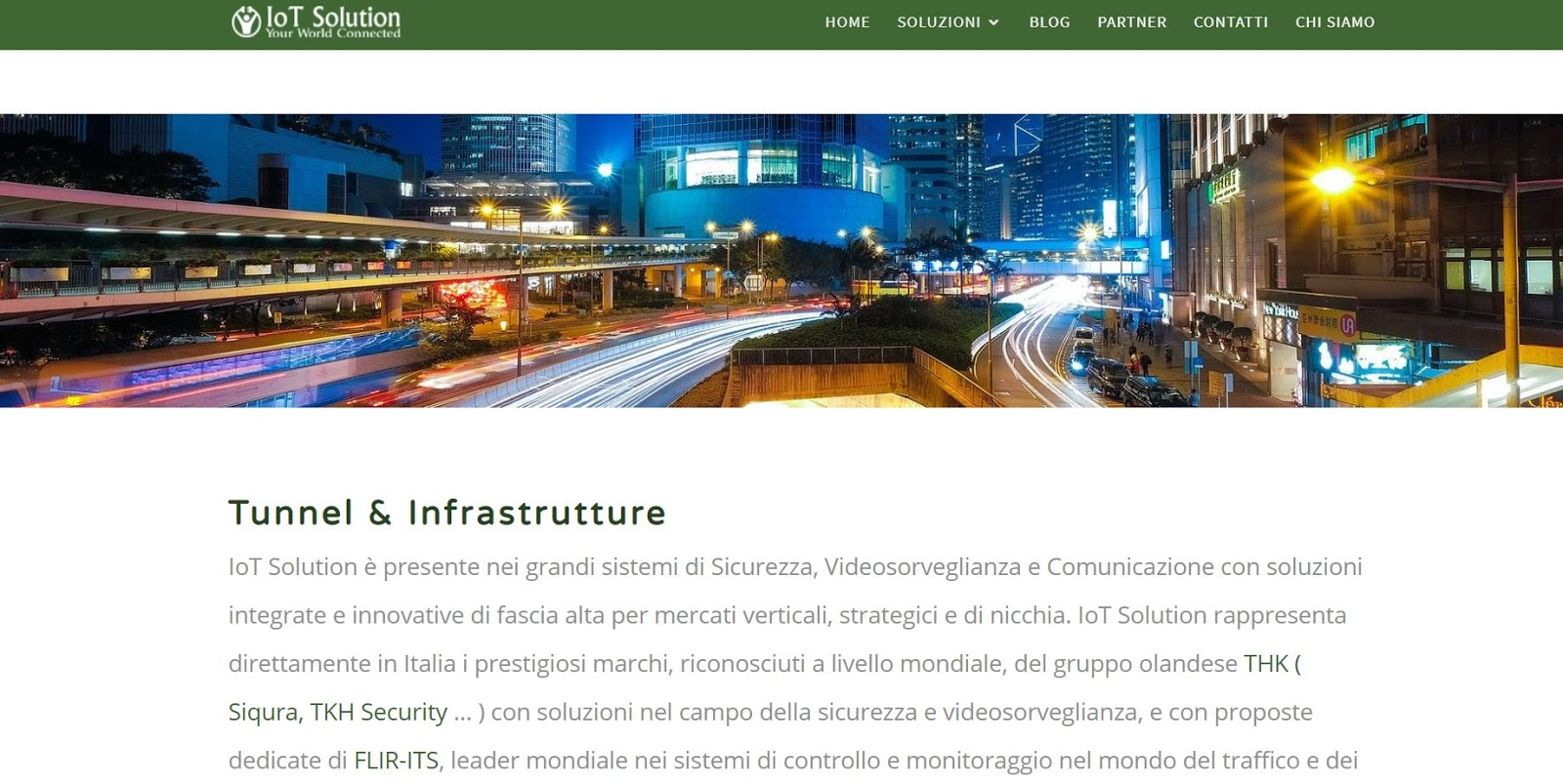 David John Jephcott, CEO at IOT Solution Srl, shared that they were working on their website during the lockdown
All of this happened thanks to the incredible efforts of our partners. Many companies mastered new niches, such as essential goods delivery or healthcare. Some partners found alternative ways to retain current customers and attract new ones. Later, they were happy to share their related experience at Gurtam meetups, but we'll get to that later. As a result, we managed to connect the 2,500,000th unit, and not so long ago, the 2,600,000th!
What companies did while working remotely
Our partners made the most out of the enforced and unwanted pause in their busy work schedule:
their employees studied Wialon and passed the certification test, which we made free of charge; during this time, 400 people received their certificates;
to enter the market with a new product, some of the partners finished their custom solutions, which they previously did not have enough time and resources for;
some of them revised and rebuilt their processes, making them more suitable for remote work;
some worked on the website (by the way, we have a checklist for launching it);
and some partners switched to work with projects that do not require physical installation of devices. Or, as in the case with OBD trackers, they started mailing a tracker and providing the installation instruction in a video file.
Remote work for Gurtam
The coronavirus pandemic also affected our business processes. Gurtam, as thousands of companies worldwide, had to start working from home. At first, everyone hoped that it would not last long, but nine months have passed, and 270 Gurtam employees in five countries still brew their morning coffee at home, not in the office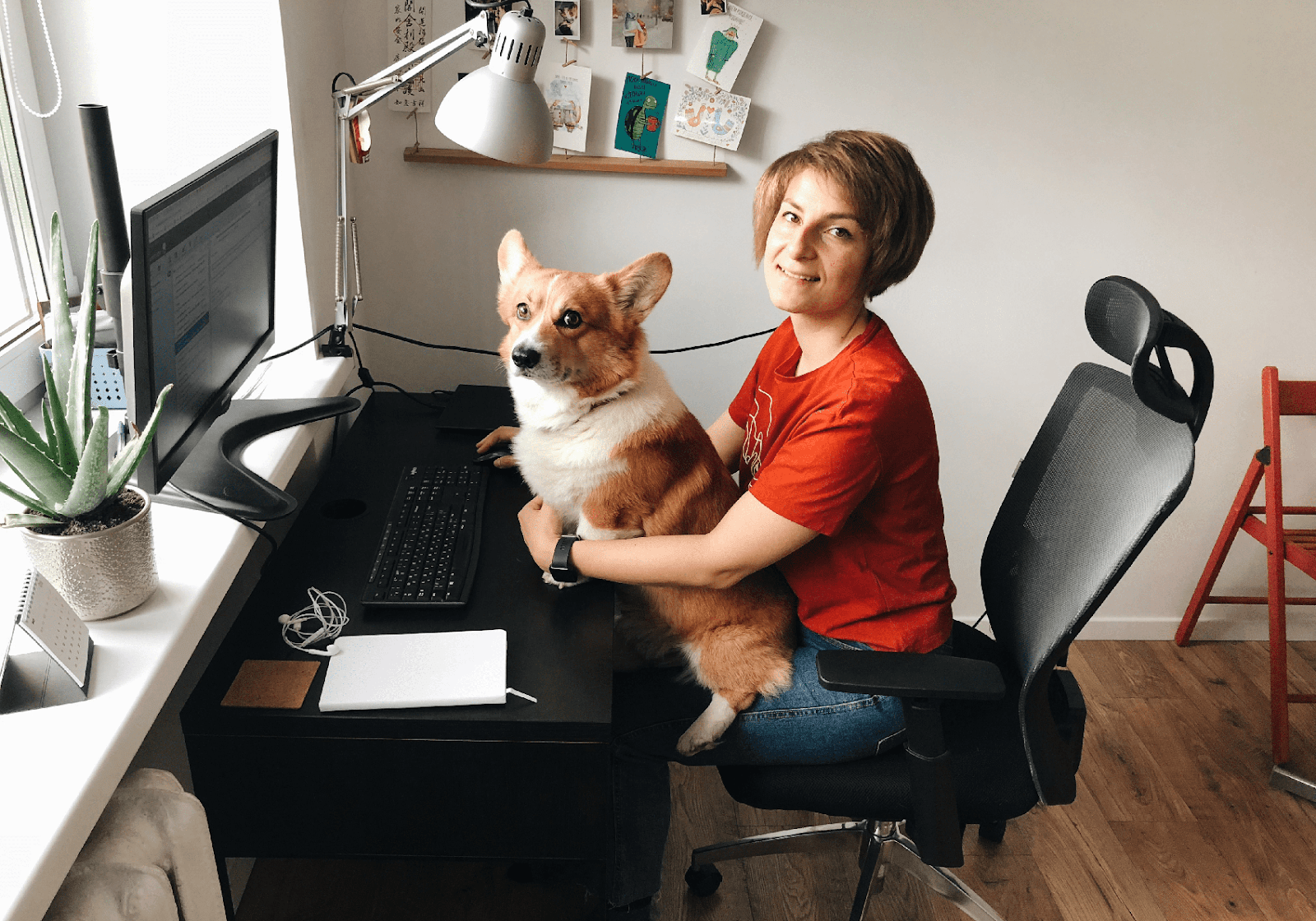 We are proud of how quickly we could go through the transition period and organize a workflow without compromising the teams' effectiveness. We did this because we were responsible for 1900+ partners and thousands of their clients. So, the least we could do was to become a pioneer in reorganizing our processes and start supporting the community.
By the end of spring, we completely switched to the new processes and focused on helping partners overcome the crisis and its consequences with minimum losses.
Anti-COVID support
Here's what we did literally over the first lockdown weeks:
Upon the very beginning of remote work, we prepared an anti-crisis plan to support the partner community. Under this plan, we offered companies to "freeze" units in Wialon that were temporarily not used. Thus, partners and their clients could pause monitoring without losing money and maintain good relationships to resume cooperation later.

At the same time, we compiled a guide to doing business from quarantine, where we talked not only about how to organize work in the context of movement restrictions but also recommended not to reduce marketing expenses. In the long term, this helped many companies retain current customers and attract new ones.
Even now, we continue talking about this – Anastasiya Eroho, Head of Marketing Department at Gurtam, talks about when it is really worth cutting marketing budgets (Telematics Dubai 2020, the only offline conference of the year)
A bit later, we released Distance Tag, a new Wialon-based solution for self-isolation tracking. It took just two weeks, which was also a record time.
The flespi team launched the COVID-19 IoT Alliance to help the projects created to fight against coronavirus.
And we started the first season of Gurtam meetups.
Gurtam TV and award ceremonies
Gurtam TV is how we lovingly call online meetings where our specialists and partner experts discuss the burning issues of the telematics market, share their opinions, and look for solutions.
The format of online events came up to our minds after the decision to postpone and then cancel Telematics Minsk 2020, which had always been the annual point of attraction for Wialon partners from all over the world. The weekly meetups allowed us to maintain the feeling of community and affiliation with the global telematics brotherhood, where you can always ask for help or offer yours, share knowledge and experience.
Yes, we held the first several meetups in a half-empty office with a box under a laptop to place the camera higher. But now we have a real film crew and our own studio (a re-equipped conference room, which was sort of useless before), and our offline marketers transformed into online producers in a couple of weeks.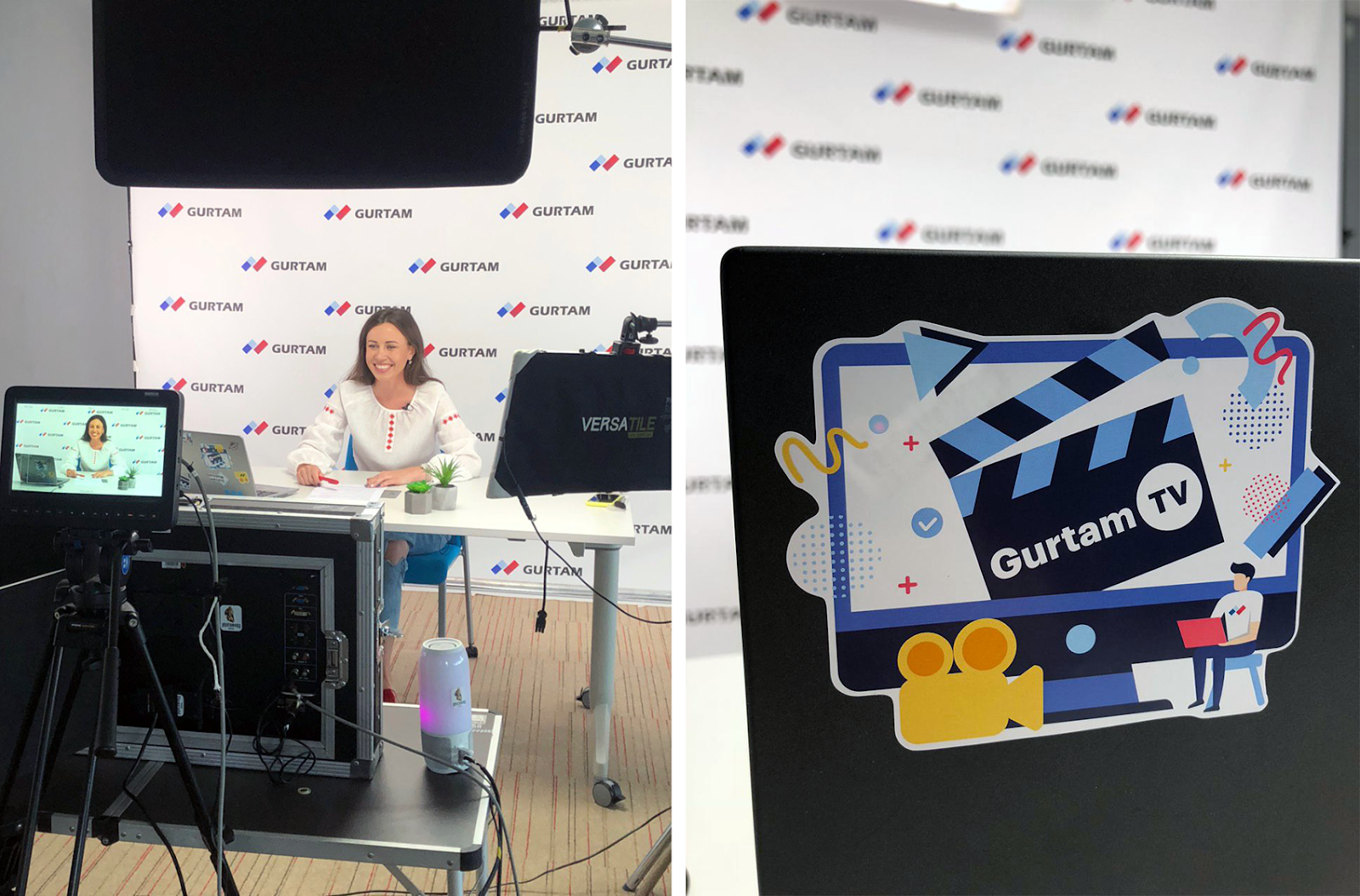 The first meetup took place on March 26, and by August, we shot about 50 meetups in 4 languages. The second season of online meetings started in October – join us!
We also moved online the Wialon TOP 50 Global and GPS Hardware Manufacturers TOP 10 award ceremonies. And not just moved but premiered the third ceremony – IoT project of the year. During this ceremony, we awarded the winners of the competition for the best telematics and IoT project of the year. The value of new competition was not only in the award ceremony but also in numerous challenging and exciting projects from different parts of the world. Besides, it was one of several new activities that we launched despite all the difficulties.
To deliver all the ceremonies, we invited over 20 TV professionals – not our regular task to say the least.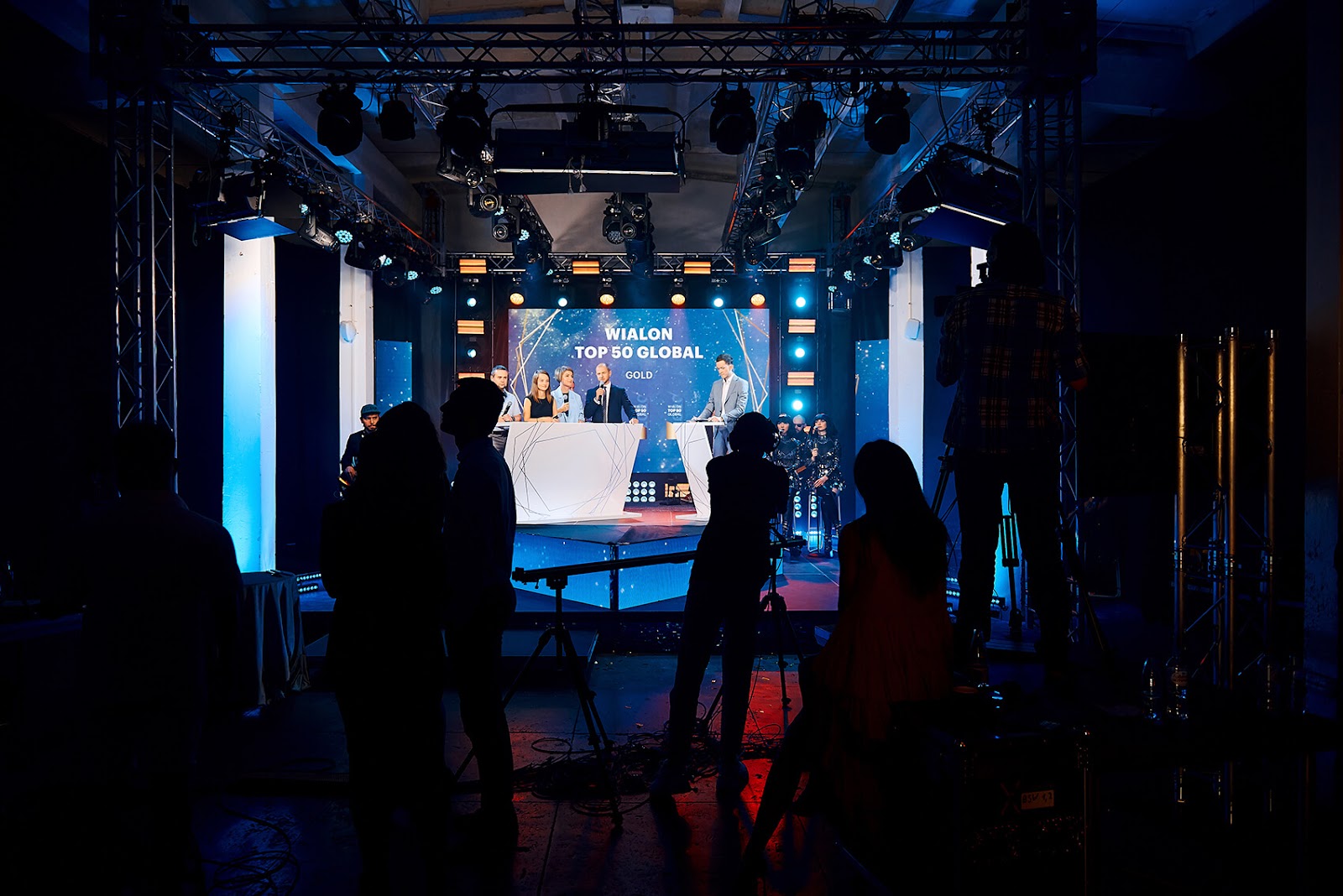 Despite the online format, we managed to create a fantastic atmosphere of unity, which is now more critical than ever!
Challenging August 2020
Since August, we have been doing all the tremendous work remotely and in the midst of the complicated political situation in Belarus, where most of our employees live.
Gurtam is politically neutral as a company, but its employees are real people who cannot but react to what is happening around; therefore, the events of August and the following months in Belarus impacted our work. For three days, there was no Internet in the country, which is a tragedy for any company, but for a tech company with five offices in other countries and clients worldwide, this is an extremely undesirable option! Thanks to the fact that we have offices and data centers in Europe, Russia, and the USA, we preserved the usual system's functioning. And this was just one of a range of local obstacles we had to overcome together with coronavirus and regular activities of the company.
As a result, we managed to maintain the current work standards and continue all the activities we had launched by that time. To do so, we even sent certain specialists outside the country to ensure that everything operates as expected. We also postponed the IoT project of the year award ceremony to avoid its breaking off due to communication problems. The event took place a few days later than the scheduled date, all the participants could successfully join the live stream, and the ceremony was held with flying colors.
GITEX 2020 and Telematics Dubai
In December 2020, following all the anti-COVID precautions, we took part in the only offline exhibition this year, GITEX: we organized an IoT zone and a partner conference the day before the show. Of course, the pandemic continues, but people and businesses are increasingly adapting to it. As it turned out, meetings in person might be the case even at such a time!
---
For most of you, 2020 was the most challenging year ever. For us, too. Despite everything, we succeeded and did even more than was planned – we adjusted to the ongoing changes, moved on, and gave a helping hand to the entire Wialon community, and the figures are yet further confirmation. We are proud of this and would like our success in 2020 to be an example and inspiration for those who build their business with Wialon and Gurtam.
Now we know for sure: no matter what, we can count on the community, and you can count on us because we are gurtam. And next year, nothing will be able to shake our self-confidence, because in 2020 we turned 18! Although now it is impossible to predict what Gurtam will look like at the moment of its next anniversary in the post-pandemic world, in which countries we will have offices and how big they will be, how exactly our products will transform, I am more than sure that everything will be OK.
In the meantime, we are preparing an end-of-year article with all the details, numbers, and plans for the future, so watch for the blog updates. Thank you!